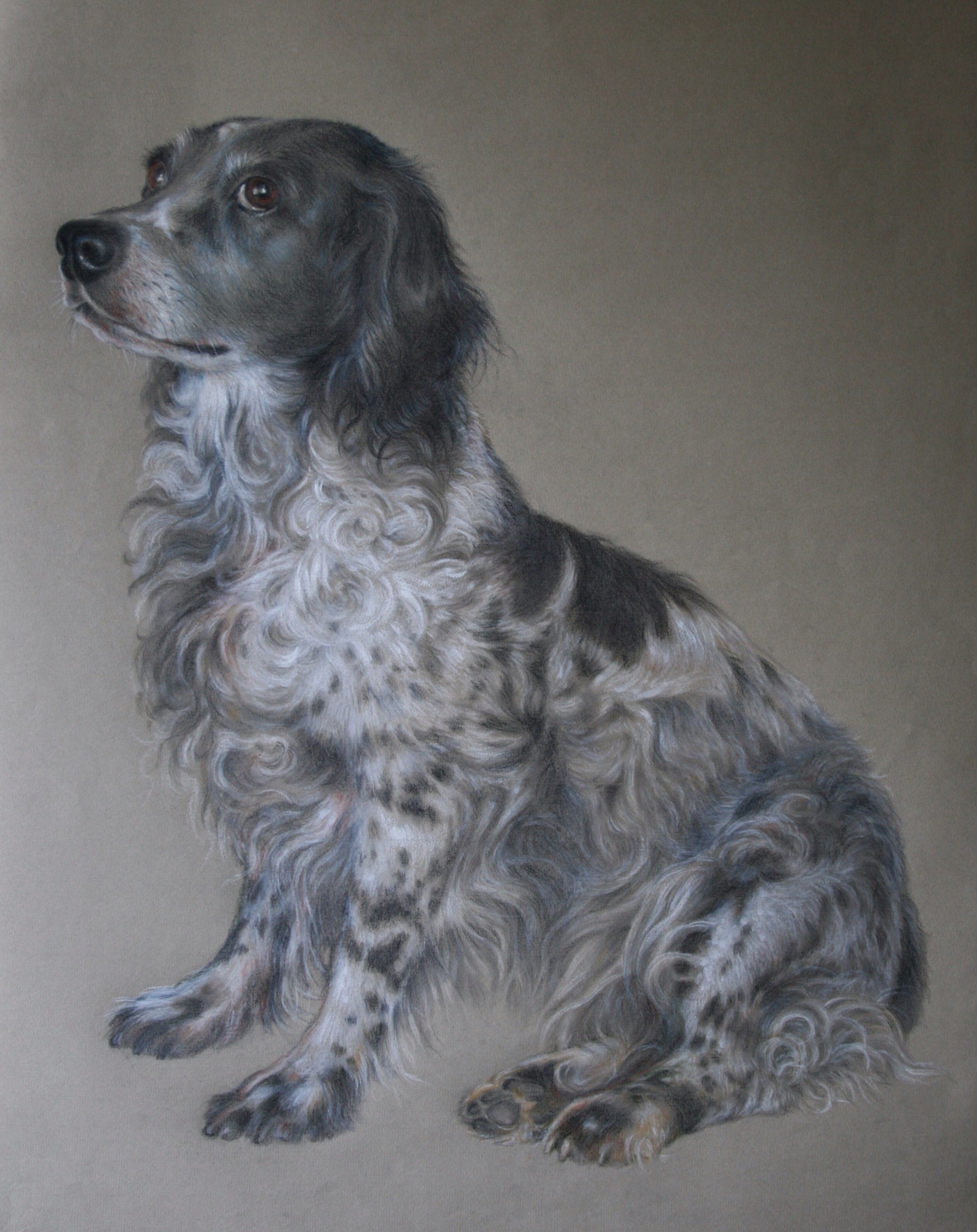 Dobby
A stray dog adopted by us, a breed of dog called 'Friese Stabij'. We found her on the street. Here in Italy they call it an 'abandonato'. Perhaps left behind because she is very anxious and therefore not suitable for hunting, for which this type of dog is widely used.
She's incredibly sweet, and her big, slightly sad eyes reminded us of 'Dobby the House Elf' from J.K. Rowling's books.
Pencil drawing on paper, 46 x 57 cm.
{"uuid":"3b0ab1a7-d3d6-4abc-bf4d-099d20f6ee51","locale":"en","category":"portrait","resource":"/portraits/dobby", "key":"adfsrwcsij2490jk","windowAspectRatio": 0.3 ,"windowAspectRatioMobile": 0, "backdropTitleColor":"#EEEEEE", "backdropXOffset":"0", "backdropYOffset":"0", "backdropZoom":"1", "backdropRotate":"0" }